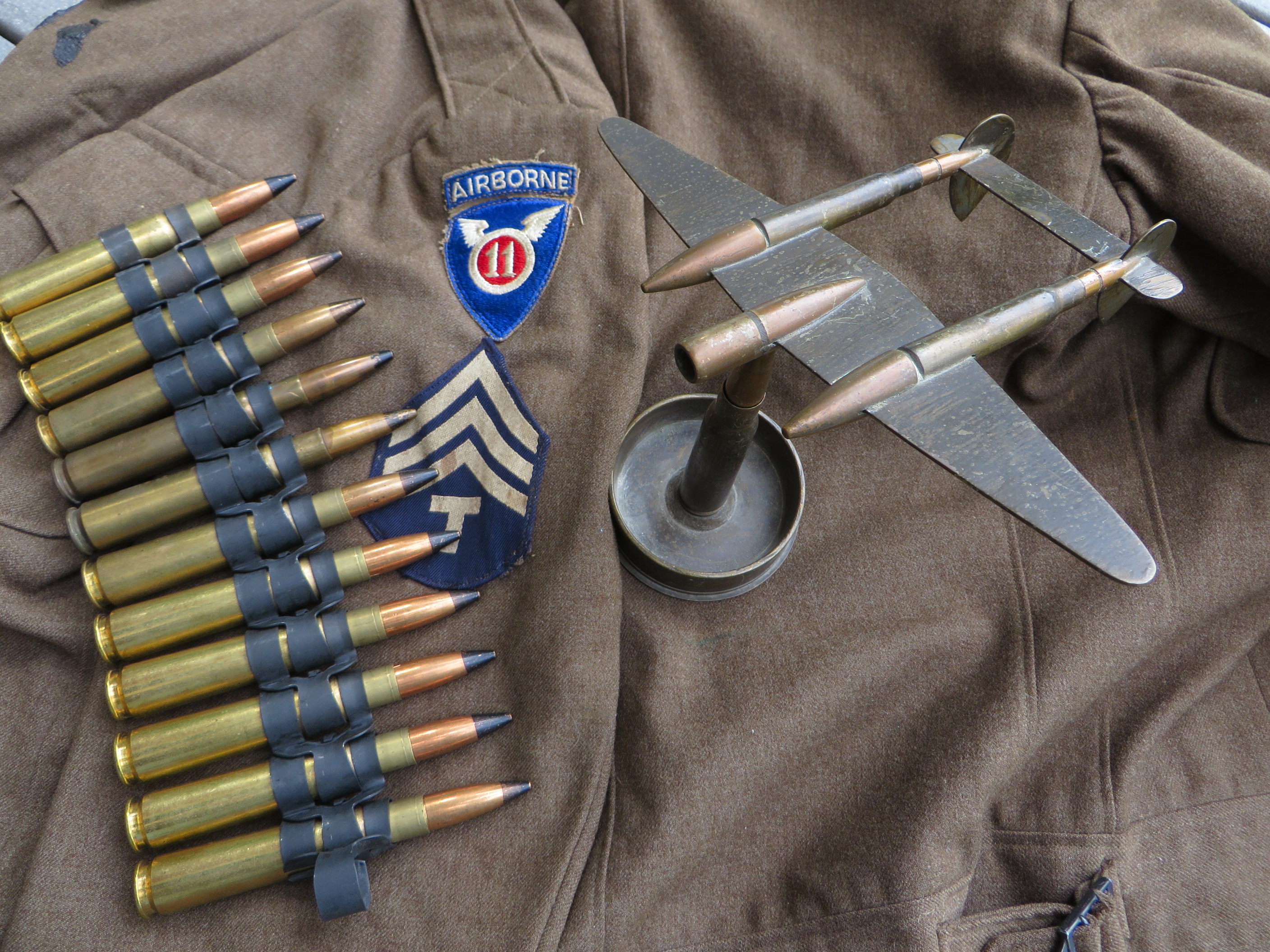 Content count

24

Joined

Last visited
Profile Information
Gender

Location

Prescott Valley, AZ
The only difference I can see between my rifle that sold for $4,825 and the one that sold a week before at $6,400 was in the wood. Mine had much more "beauty marks" and his had a lower serial number. Guess some folks would rather have one that looks "new" versus one that possibly saw action??? Personally, I go for guns that have a story to tell.....but that's me.

Yes.....we can breath...... Well, I honestly thought this would have sold for more but it it what it is. Thanks to you all for checking out the auction. Tom

**LAST DAY OF AUCTION - ENDS WEDS NIGHT 8/29/18** Based on where the bidding is as of this moment it looks like there is a chance someone could walk away with a real bargain on this one!!! Tell your collector buddies to check it out before it's gone!!

What was the final selling prices on these two??

Here are photos........there are 4 days left on the GunBroker auction......

Thanks for posting your review Ryche......I hate to let this one go, but I need the funds for another project. It's now listed on GunBroker on a 7 Day auction which started this evening. Pass it one to those wanting a very nice example of the Johnson M1941

If you read the seller's description they claim the rifle is "100% Matching" and if you are not seeing part numbers listed for this rifle how could they have verified any of this?

Thought I would share this auction that just ended tonight......just the rifle, no bayonet or scabbard. The seller claims it is an all matching and original gun.....but he did not post the part numbers to verify. Looks like serial number 1967 did well. https://www.gunbroker.com/item/781648274

Photos added.....thanks for looking!

Will be moving this to another site soon. Serious buyers can email or call me directly at tomgraham01@msn.com or 425-785-0093 Thanks for looking!

Both appear to have issues.......maybe good parts guns?

I will be taking good photos in the near future and posting them. Will probably end up putting this on an auction eventually, just wanted to give the folks here first chance. As mentioned, serious buyers can email or call me 425-785-0093 tomgraham01@msn.com Regards, Tom

**Decided to move this one to GunBroker so feel free to place a bid......starts at only one cent and NO RESERVE!!** **The rifle and bayonet are offered in different listings** ****SCROLL DOWN THREAD TO SEE PHOTOS........HOPEFULLY THEY ARE ABLE TO BE VIEWED NOW*** Thanks for looking! Hello all, Offering up M1941 with serial number 7790 along with the bayonet and scabbard. Based on what I have seen selling I feel my price of $5,500 plus shipping is fair AND firm. Serious buyers please call or email me directly at 425-785-0093 - tomgraham01@msn.com I am in the Prescott Valley, AZ area and this will need to ship to a C&R or FFL and will come from a private party. I have this listed on other military forums so be sure to contact me soon if you are interested, Thanks for looking, Tom Graham

Not something I would pursue at that price.

Price seems fair.........